A difficulty I often have when capturing a particular scene is selecting which image to use.  I'll come back with several shots that I am pleased with but as I can only pick one what do I do with the rest? I struggle to delete them – am I being too precious with my work?
I realise this can be a good problem to have; better to have several to pick from than none at all. In the past I would have put them on somewhere like Flickr, but when I reviewed my photo-stream recently it was in danger of looking cluttered and not very concise because of these too-similar images.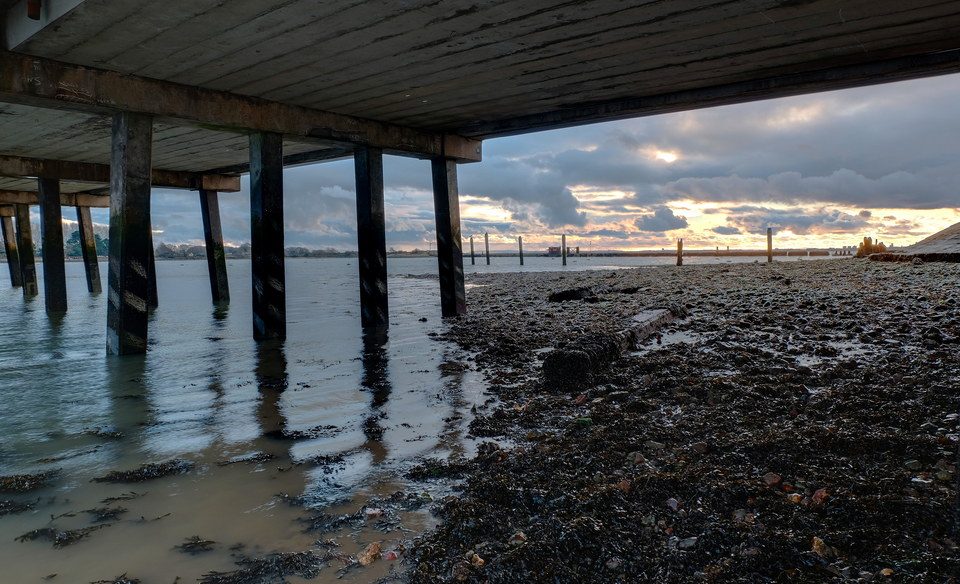 Take the images in this post for photochallenge.org. I'm happy with all of them but they are very similar in composition, partly because I was confined by the tide to one small part of the bridge. Maybe if the light had not been failing so quickly I could have relaxed and experimented more but I was focused on achieving a specific vision for the challenge. There is no reason to keep these "duplicates" but I just can't bring myself to delete them. I'm certain there are photographers out there who every day throw away better images than I have ever taken, do I need to be more ruthless?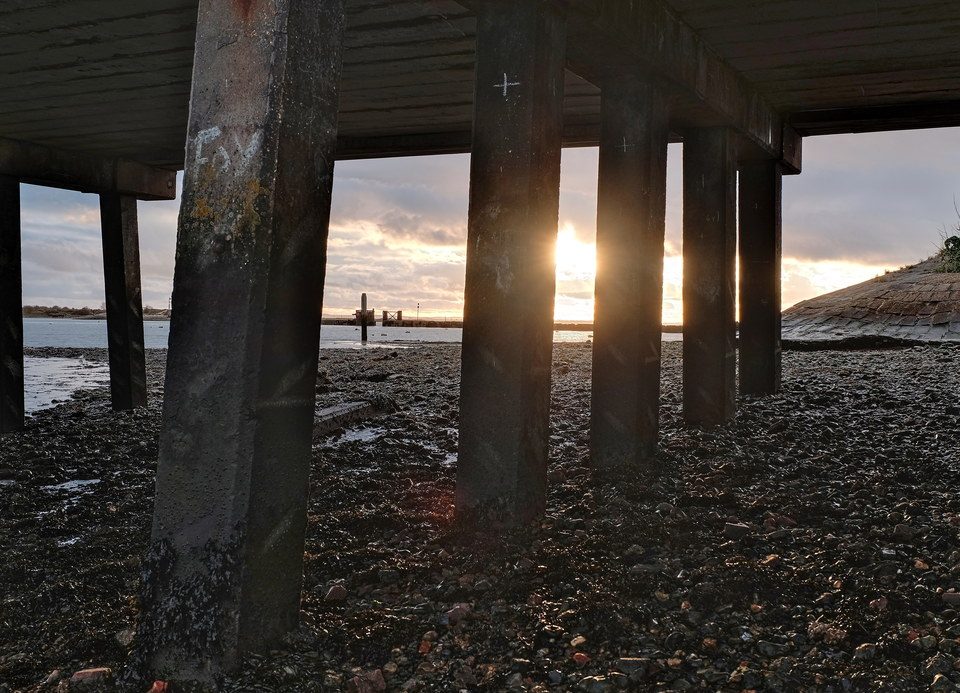 In case you're wondering this final image is the "chosen one" because of the mix of leading lines down the bridge and golden sunlight from the gap in the clouds. Would you have made the same decision? Would you have a place for the others in your own archives?