For my March assignment I decided to return to Emsworth Train Station (see my earlier challenge post), this time in daylight.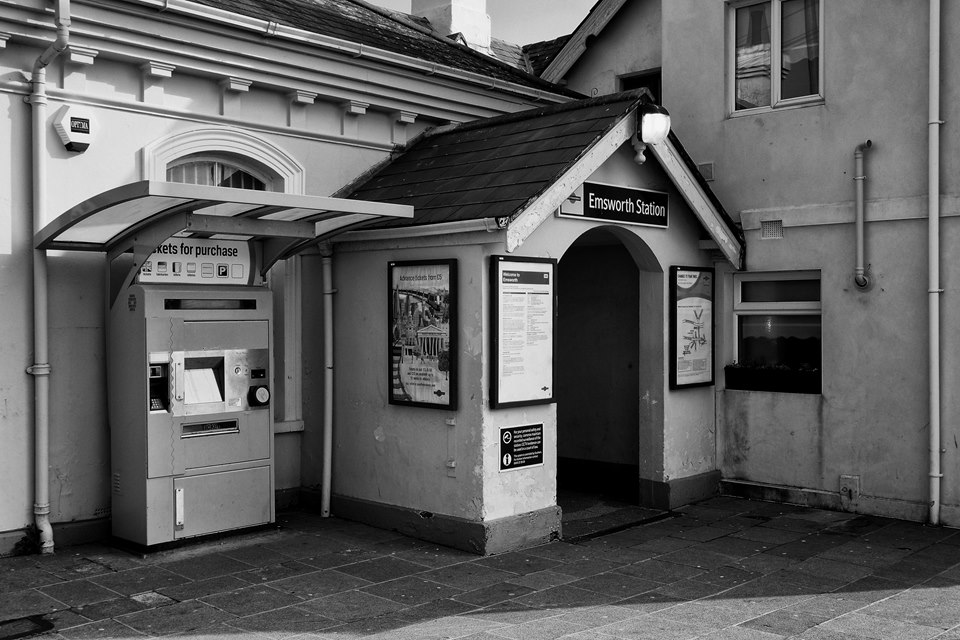 The station is small but also on a mainline to London so can be surprisingly busy during the week, in fact it was a major reason behind us moving to Emsworth in the first place. I managed to catch it at one of the quieter times at the weekend.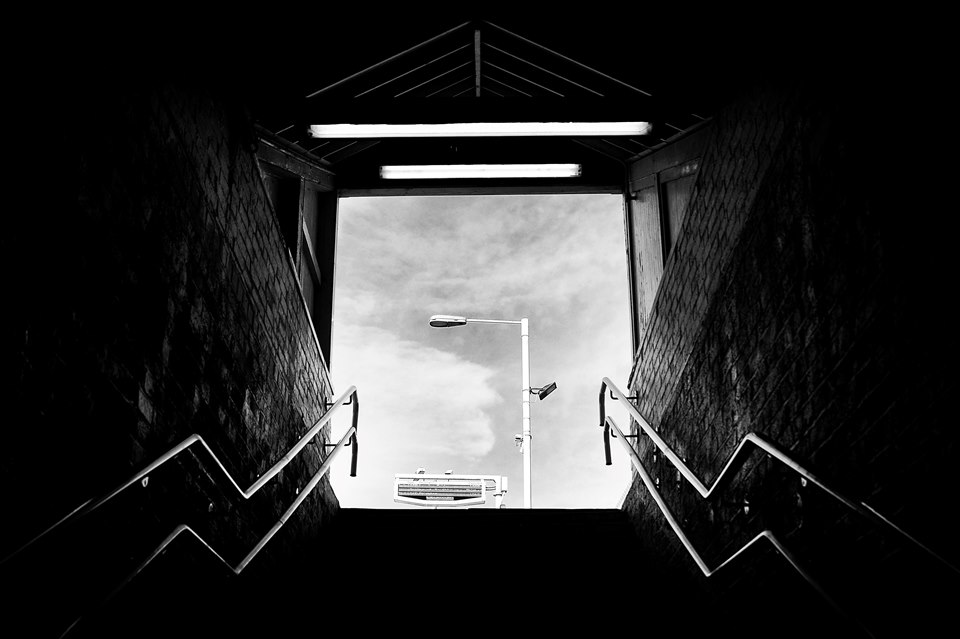 The station is well suited to B&W, full of interesting textures and subdued colours.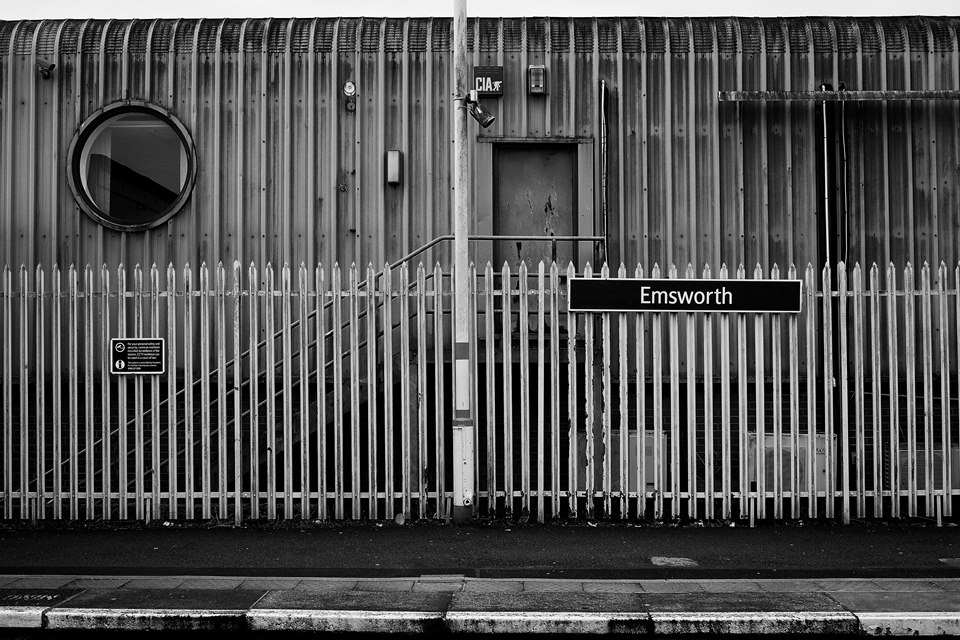 I used Silver Efex Pro from the (now free) Nik Collection for the B&W conversion, and I'm really impressed with the power and simplicity it offers. I will be using it a lot in the future.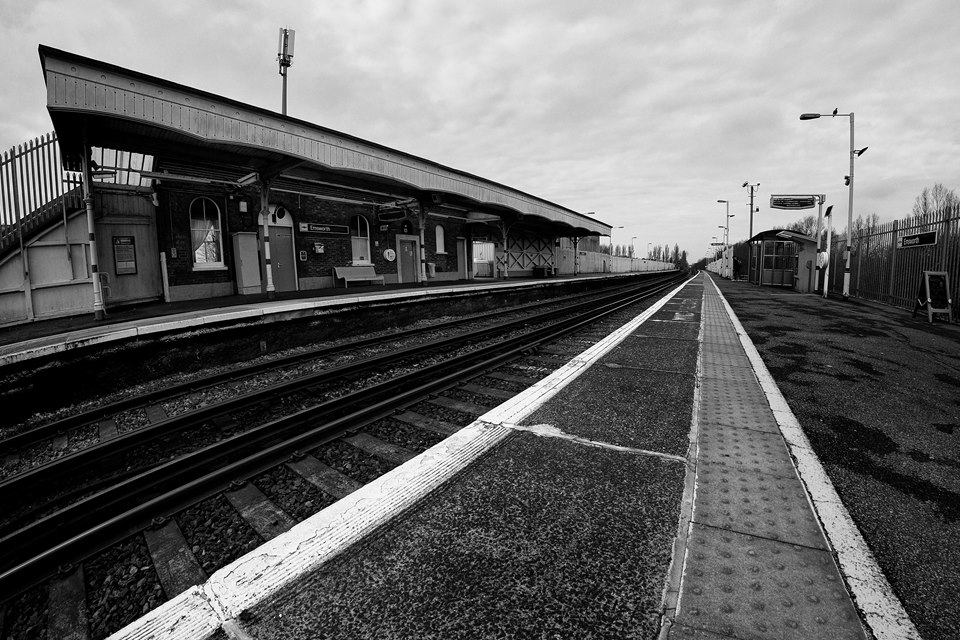 I also took this opportunity to dust off my Samyang 8mm Fisheye, which has not seen much use since the autumn.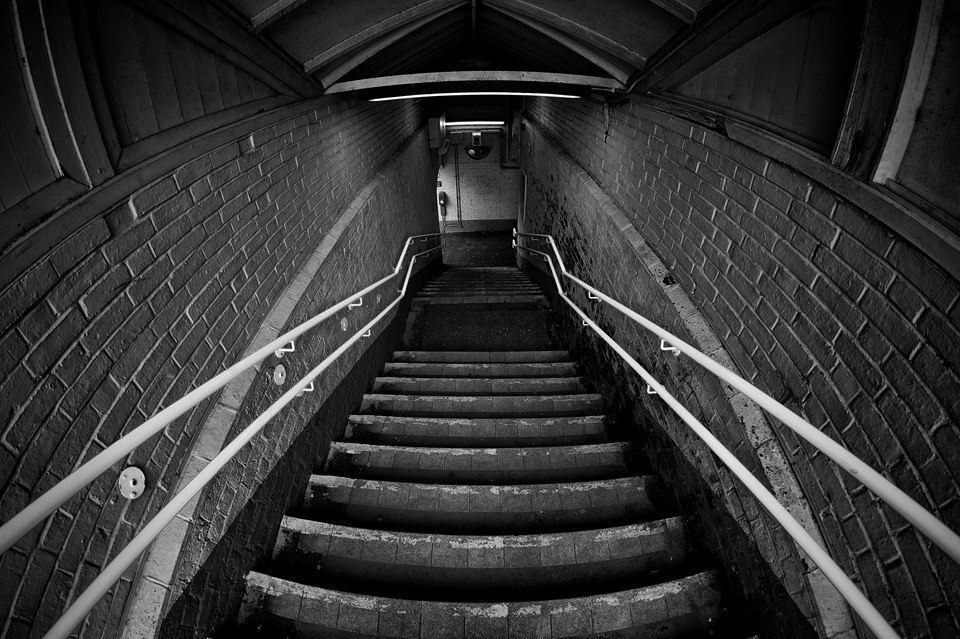 Used carefully, fisheye distortion can offer a different and interesting perspective on more mundane scenes.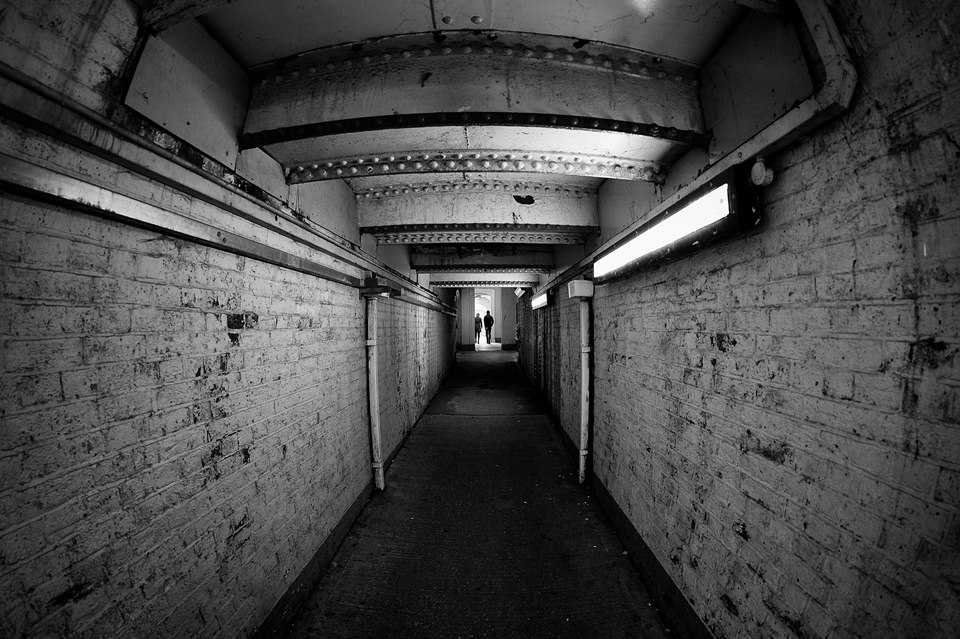 April will be a particularly busy month but weather permitting I should hopefully have some great images coming for the next post, so stay tuned!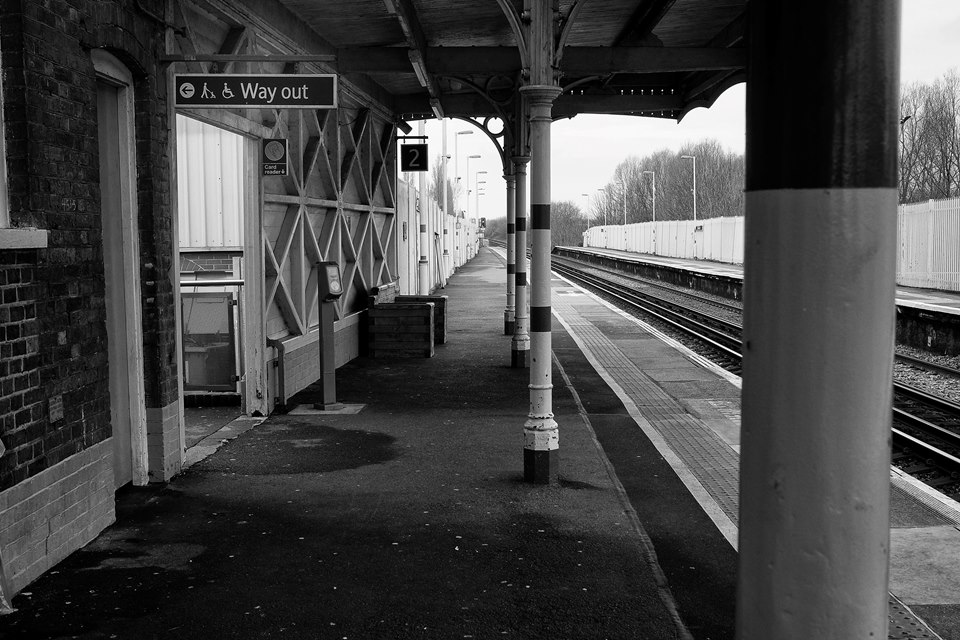 Other entries in the Emsworth Assignment: